Presas Arnis Distance Learning Programs
The Presas Arnis distance learning programs have two training options.
You can choose between On Demand or Live Online classes.
On Demand
Modern Arnis University
Easy to Follow Instructions
Well Thought Out Curriculum
Taught by the later Grand Master Remy A. Presas'
Top Student, Datu Tim Hartman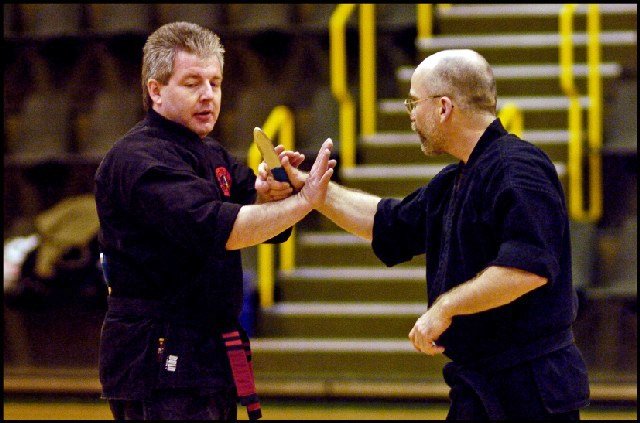 Live Hybrid
Online Classes
If you like the personal touch of live training, then our Hybrid Training classes are for you! Join Datu Tim during live classes at the World Modern Arnis Headquarters. Get instruction and have the ability to ask questions during the class. There are 7 classes a week to choose from.
Classes are held on Google Meet
Monthly


( 1 class per week )
Method:
Weekly classes on Google Meet
Schedule
Mondays thru Thursdays   7 – 8:00pm EST
Tuesdays & Thursdays Noon – 1:00pm EST
Saturdays 11am – Noon EST